Native Plant Provision
WildLands is a large-scale provider of native and ornamental species of trees, shrubs and grasses.  We have a wide selection of flowering plants and a special wildflowers seed mix adapted for the interior western region of the United States.  Through our own WildLands Nursery we offer large-volume contract cultivation and wholesale nursery services for containerized and bareroot native plants in wide-ranging sizes, species and quantities. We grow plants in sizes up to 25 gallons. You can learn more about our nursery at www.wildlandsnursery.com.

We provide live stakes and a variety of stock grown from seed collection, traditional seed sources, site-specific custom propagation, and experimental propagation.  We also have an extensive network of other plant providers and vendors for seed and materials, making WildLands an excellent resource for large quantities of plants.  We also help clients locate rare or unusual species.

We produce our plants with best management practices, including monitoring for pests and disease, hardening and site adaptation, to produce high-quality stock for successful transplanting.  Our stock is grown under conditions that promote healthy, hardy plants for viability even in harsh environments. 

Seed, Cutting and Plant Collection
We have extensive experience in the collection of seed, cuttings and plants for use in revegetating sites with native species.  We inventory and map information for each species using GPS techniques.  We plan collection activities based on the growing season and factors that impact biological mechanisms for species growth and seed production.  We monitor for seed ripeness and harvest with precision timing.  We use our proven seed processing methods that significantly enhance viability.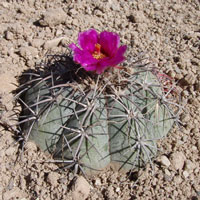 Over the years, we have salvaged small to large-size plants in a wide range of species grown from alpine to desert zones. Plant salvage involves careful planning, and our crews are masterful at efficiently extracting plants without exposing areas to weed infestation.  We use our mobile, temperature-controlled facilities for holding and storing plant material and seed, as needed, up to 6 months.